Apocalypse: A Dream Pop Masterpiece by Cigarettes After Sex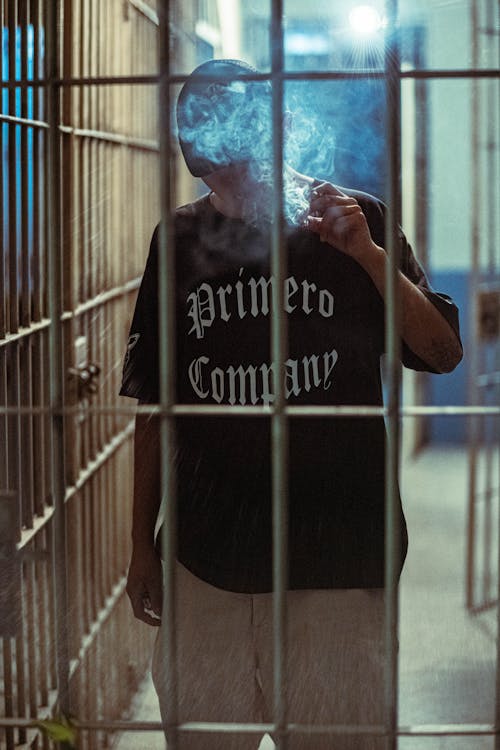 ‍Image Source: Pexels
‍
Image Source: Unsplash
Introduction
Cigarettes After Sex, an American band known for their unique dream pop sound, released their captivating single "Apocalypse" on March 27, 2017. This song, written and produced by vocalist Greg Gonzalez, is a mesmerizing composition that has garnered significant attention since its release. In this article, we will delve into the background and composition of "Apocalypse," explore its rise to international fame through TikTok trends, and analyze its chart performance. Join us as we unravel the allure of this dreamy masterpiece.
The Inspiration Behind "Apocalypse"
Greg Gonzalez found inspiration for "Apocalypse" from personal experiences and observations. The song was born out of his encounters with two women who shared "big ambitions" but felt trapped in their hometown. These women's dreams seemed "impossible" to achieve within the confines of their small community. Gonzalez eventually moved to New York City, leaving the two women behind. However, "Apocalypse" became a heartfelt expression of solidarity and support for them, symbolizing the importance of being there for others in times of loneliness and isolation.
The Dreamy Composition of "Apocalypse"
"Apocalypse" is a prime example of Cigarettes After Sex's signature dream pop sound. With its ethereal melodies and melancholic lyrics, the song transports listeners to a hazy and introspective realm. The track's duration of 4 minutes and 50 seconds allows ample time for the dreamy atmosphere to unfold. Gonzalez's delicate vocals, accompanied by minimalistic instrumentation, create a sense of intimacy and vulnerability that resonates deeply with audiences.
The TikTok Trend That Sparked International Recognition
While "Apocalypse" was initially released in 2017, it gained international recognition in 2022 through its inclusion in popular TikTok trends. The song's introspective and emotional nature resonated with TikTok users, leading to an influx of videos featuring the track. As these videos went viral, "Apocalypse" became a soundtrack for self-reflection and emotional expression, catapulting its popularity to new heights.
Chart Performance and Certifications
Following its resurgence on TikTok, "Apocalypse" achieved remarkable success on various music charts worldwide. In 2022, the song finally made its mark, entering the charts in several countries. Let's take a closer look at its chart performance and certifications:
International Charts
Billboard Global 200: "Apocalypse" debuted on the Billboard Global 200 chart in October 2022, showcasing its global appeal and popularity.
IFPI Greece Digital Singles Chart: The song secured a spot on the IFPI Greece Digital Singles Chart in 2022, further solidifying its international recognition.
AGATA Top 100 (Lithuania): "Apocalypse" ranked on the AGATA Top 100 chart in Lithuania, demonstrating its impact on a regional scale.
Sverigetopplistan Heatseeker (Sweden): Swedish listeners embraced "Apocalypse," propelling it onto the Sverigetopplistan Heatseeker chart.
National Charts
Canadian Hot 100: The song made its presence known on the Canadian Hot 100 chart, capturing the attention of Canadian music enthusiasts.
Ultratip (Belgium): "Apocalypse" found success on the Ultratip chart in Belgium, solidifying its popularity in the country.
Official Charts Company Independent Singles Chart (UK): The track secured a place on the Official Charts Company Independent Singles Chart in the United Kingdom, showcasing its appeal to independent music enthusiasts.
Billboard Bubbling Under Hot 100: "Apocalypse" made waves on the Billboard Bubbling Under Hot 100 chart, indicating its potential for mainstream success.
Billboard Hot Rock & Alternative Songs: The song's dream pop sound resonated with alternative music lovers, earning it a spot on the Billboard Hot Rock & Alternative Songs chart.
Certifications
French single certifications: The Syndicat National de l'Édition Phonographique awarded "Apocalypse" with a certification in France, recognizing its enduring popularity.
British single certifications: The British Phonographic Industry granted "Apocalypse" a certification in the United Kingdom, affirming its success in the country.
American single certifications: The Recording Industry Association of America honored "Apocalypse" with a certification in the United States, acknowledging its impact on the American music scene.
Conclusion
"Apocalypse" by Cigarettes After Sex is a dream pop masterpiece that captivates listeners with its ethereal melodies and introspective lyrics. Inspired by personal experiences, the song serves as an affectionate statement of support for those who feel trapped in their dreams. Thanks to its resurgence on TikTok, "Apocalypse" gained international recognition and secured a place on numerous music charts. With its dreamy composition and heartfelt message, this song continues to resonate with audiences worldwide, solidifying Cigarettes After Sex's position as one of the most influential bands in the dream pop genre.
Image Source: Unsplash