Title: The Truth Behind the "Get-2-Free Marlboro Cigarette Carton to Celebrate 110th Birthday" Survey Scam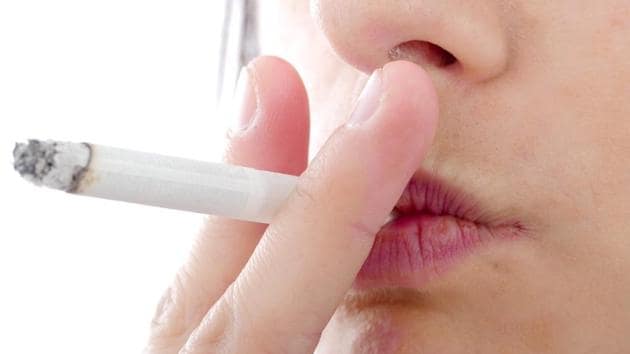 ‍
## Introduction In the age of digital scams and online fraud, it's crucial to be vigilant and discerning when encountering enticing offers on the internet. One such scam that has been circulating on social media, particularly Facebook, is the "Get-2-Free Marlboro Cigarette Carton to Celebrate 110th Birthday" survey scam. This deceptive scheme preys on unsuspecting users, promising them two free cartons of Marlboro cigarettes in celebration of the company's 110th anniversary. However, it's important to understand that this offer is nothing more than a ploy to obtain personal information and compromise user accounts.
The Deceptive Scheme
The "Get-2-Free Marlboro Cigarette Carton to Celebrate 110th Birthday" survey scam operates by luring users into sharing a fraudulent webpage with their friends. This webpage falsely claims to be affiliated with Marlboro and promises the reward of two free cartons of cigarettes. However, Marlboro has no association with this scam, and those who follow the instructions will be redirected to third-party websites designed to collect personal information for malicious purposes.
The primary goal of this scam is to phish personal information from unsuspecting users. Scammers may attempt to gather sensitive data, such as names, addresses, phone numbers, and even credit card details. Additionally, the scam may hijack Facebook user credentials, including passwords and email addresses, enabling the scammers to gain unauthorized access to user accounts. Once compromised, these accounts can be used to post content and send messages on behalf of the victim. Furthermore, the scam may attempt to install rogue Facebook apps that can take control of the compromised account.
Identifying the Scam
To help protect yourself and others from falling victim to this scam, it's important to be aware of the warning signs. If you come across a friend sharing the "Marlboro is Giving FREE Carton of Cigarettes to Celebrate 100th Anniversary" webpage on Facebook, it's crucial to inform them that their account may have been compromised and that their personal information is at risk. By raising awareness, we can collectively combat these deceptive schemes.
Steps to Take if You've Been Scammed
If you have unfortunately fallen victim to the "Get-2-Free Marlboro Cigarette Carton to Celebrate 110th Birthday" survey scam, there are several recommended steps to follow in order to mitigate the potential damage:
1. Change Your Facebook Password
The first step is to change your Facebook password immediately. To do this, navigate to the Settings section of your account. Within the general settings, you will find the option to change your password. Ensure that you also log out of your account on any other devices or locations where you may be logged in.
2. Remove Rogue Facebook Apps
Next, proceed to the Apps section within your Facebook settings. Take a moment to review the list of apps associated with your account. If you notice any suspicious or unfamiliar apps, be sure to remove them by hovering over the app with your mouse and clicking the 'X' button.
3. Scan Your Computer for Malware
It's essential to scan your computer for malware that may have facilitated the scam or compromised your personal information. Utilize a reputable malware removal tool, such as Malwarebytes, to thoroughly scan your system and remove any potential threats.
By following these steps, you can help safeguard your personal information and prevent further unauthorized access to your Facebook account.
Conclusion
The "Get-2-Free Marlboro Cigarette Carton to Celebrate 110th Birthday" survey scam serves as a stark reminder of the importance of staying vigilant and skeptical when encountering enticing online offers. It's crucial to verify the authenticity of any promotional claims and be cautious when providing personal information online. By educating ourselves and others about these scams, we can collectively create a safer online environment and protect ourselves from falling victim to fraudulent schemes.
Remember, if an offer seems too good to be true, it probably is. Stay informed, stay cautious, and stay safe online.
Additional Information:
It is recommended to report the scam to the respective social media platform to aid in the prevention of further dissemination.
Encourage friends and family to be cautious and skeptical of similar offers to prevent them from falling victim to scams.
Regularly review your social media privacy settings and adjust them to limit the amount of personal information accessible to potential scammers.
Keep your antivirus and anti-malware software up to date to defend against potential threats and phishing attempts.
Be aware of the latest scams and stay informed by following reputable cybersecurity sources.