Delivering Tobacco Products with Saucey: A Convenient Way to Get Your Favorites
‍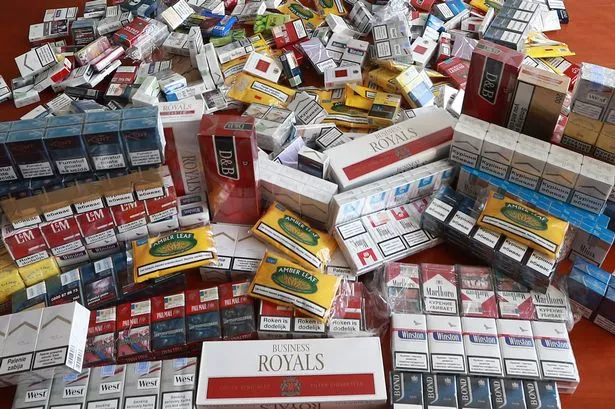 Introduction
In today's fast-paced world, convenience is key, and that includes the way we shop for our favorite tobacco products. Saucey, a leading delivery service, offers a hassle-free solution for those looking to get their hands on cigarettes, vapes, chewing tobacco, and more. With same-day delivery and a wide range of products, Saucey has become a go-to option for tobacco enthusiasts. In this article, we will explore how Saucey's tobacco delivery service works, the states where it is available, the types of products you can order, and more.
How Does Tobacco Delivery Work with Saucey?
Saucey has simplified the process of tobacco delivery, making it quick and easy for customers to get their desired products. Here's a step-by-step guide on how it works:
Enter Your Address: Start by visiting Saucey's website or downloading their app. Enter your address to check if tobacco delivery is available in your area.
Browse and Add to Cart: Once you've confirmed that delivery is possible, browse through the wide selection of tobacco products available. Saucey offers cigarettes, vapes, chewing tobacco, loose tobacco, and more. Add your desired items to your cart.
Create an Account: Before checking out, you'll need to create an account with Saucey. This ensures a seamless and secure delivery process.
Checkout: After adding your items to the cart and creating an account, proceed to the checkout page. Review your order and provide the necessary details for delivery.
Delivery Updates: Once you've completed your order, Saucey will keep you informed about the progress of your delivery. You'll receive updates on the status of your order, including when it's out for delivery.
Be Prepared with ID: When the driver arrives with your tobacco products, make sure to have your ID ready. As per regulations, customers are required to provide identification and sign for their products upon delivery.
Where Can I Order Tobacco for Delivery with Saucey?
Saucey's tobacco delivery service is available in several states across the United States. However, it's important to note that tobacco delivery laws can vary by state. Here's a list of states where tobacco delivery is allowed through Saucey:
Arizona (vape only)
California
Colorado
Connecticut (vape only)
Florida
Illinois
Kentucky
Massachusetts
Minnesota
Missouri
Nebraska
New Jersey
New York (vape only)
Ohio
Oregon
Pennsylvania
Rhode Island
Tennessee
Washington DC
If you reside in any of these states, Saucey can conveniently deliver your preferred tobacco products to your doorstep.
Is There an App for Tobacco Delivery?
Absolutely! Saucey offers an app that allows users to order tobacco products for delivery. The app is available for download on the App Store, making it even more convenient for customers to access Saucey's services. Simply search for "Saucey Alcohol Delivery" and start enjoying the benefits of their user-friendly app.
What Types of Tobacco Products Can Saucey Deliver?
Saucey understands that tobacco preferences can vary, which is why they have an extensive range of products available for delivery. Whether you're in the mood for cigarettes, vapes, chewing tobacco, or loose tobacco, Saucey has got you covered. Here are some of the tobacco products you can order through Saucey:
Please note that availability may vary depending on your location and local regulations.
The Importance of ID Verification and Signature
As responsible sellers, Saucey adheres to legal requirements and regulations surrounding the sale and delivery of tobacco products. It is essential for customers to have their identification ready and expect to sign for their products at the time of delivery. This ensures that tobacco products are delivered to the rightful recipient and comply with age restrictions.
Conclusion
Saucey's tobacco delivery service offers a convenient and efficient way for tobacco enthusiasts to get their favorite products without leaving the comfort of their homes. With a user-friendly app, same-day delivery, and a wide range of tobacco options, Saucey has become a trusted choice for many customers across multiple states. So, whether you're in the mood for cigarettes, vapes, chewing tobacco, or loose tobacco, give Saucey a try and experience the ease of tobacco delivery right at your doorstep.